Details
Read a book (any book) with your newborn, infant, toddler, or preschool-aged child. The goal is to read 1,000 books before your little one starts kindergarten.
The rewards are lasting…
Reading aloud surrounds children with rich language and builds vocabulary and listening skills.
Reading exposes children to new experiences and helps children understand the world around them and empathize with others.
Reading aloud models the importance of reading and shows children reading is fun!
Reading with your child brings you closer together and creates memorable bonding moments.
You are your child's first teacher. We want to encourage you to read, sing, talk, play, and write with your children every day. Starting early—before kindergarten—is key to a child's success when they begin school. The Comstock Township Library is here to support you and your child as you begin your journey toward reading 1000 Books Before Kindergarten! Stop by the Youth Services Department to pick-up your first sheet today.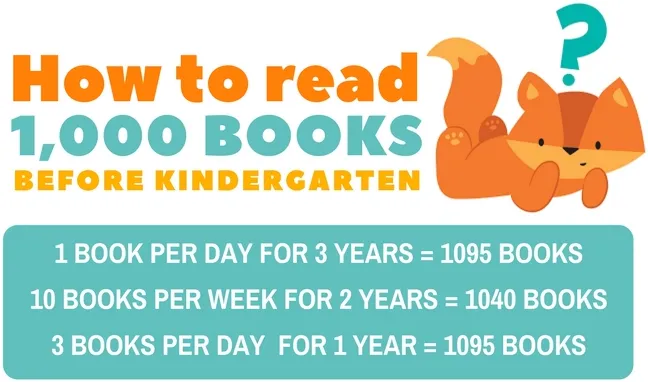 ---